INTEGRATION OF TRADITIONAL CULTURE AND MODERN TECHNOLOGY: AN EXPLORATION OF THE OPTIMIZATION OF CULTURAL ELEMENTS AND WATER SELF-PURIFICATION SYSTEMS IN THE TRADITIONAL CHINESE WATERSCAPE DESIGN
Yue Zixuan

Tomsk State University
Аннотация
Traditional Chinese waterscape design is a profound cultural symbol and a perfect embodiment of the natural landscape. The philosophical ideas, aesthetic concepts and cultural connotations embedded in traditional Chinese culture have played an important role in the design of traditional water features. However, traditional water features have struggled to maintain their lasting beauty due to their impact on the environment and ecology. With the development of modern technology and advances in water management theory and techniques, modern water treatment systems have become an important means of solving water management and ecological and environmental problems. Combining traditional cultural elements with modern water self-purification systems has become an effective way to optimise traditional water features.
This paper focuses on the cultural elements and water self-purification systems embedded in the design of traditional Chinese water features, and ways to optimise them with the help of modern technology. Firstly, the cultural background of traditional Chinese garden water features is analysed in terms of their unique traditional cultural elements, design methods and characteristics. Then, through the analysis and study of modern water management theories and technologies, the principles of realisation and optimisation strategies of water treatment are discussed. Finally, the combination of traditional cultural elements and modern water purification is used to explore in depth how traditional Chinese waterscape design can integrate traditional and modern elements, making it convenient for people while having a positive impact on the natural environment and ecology. The findings of this paper help to promote the combination of traditional culture and modern technology, and provide references and lessons for the environmental development of traditional Chinese waterscape design.
Литература
References
Yang Lirong, Chen Liding, & Sun Ranhao. Current status and development of research on the characteristics of riverine ecosystems and their self-purification capacity. Journal of Ecology, 2009, no. 29(9), pp. 5066-5075.
Yu Wenhui, Liu Shuyuan, & Qian Xiaoyan. Study on the purification of polluted water bodies by aquatic economic plants. Journal of East China Normal University: Natural Science Edition, 2000, no. (1), pp. 99-102.
Ren Luling. Research on the planning method of water body self-purification system in waterfront landscape design. Master's thesis, Huazhong University of Science and Technology, 2015, pp. 4-6.
Liu Ting, Dai Chunyan, & Yan Xin. A study on the characteristics of river ecosystem and its self-purification capacity. Chinese Journal of Science and Technology Database (abstract version). Engineering Technology, 2016, no. 10, 00175-00175.
Han Lili. The application of water features in classical Chinese gardens. Beijing Garden, 1999, no. 1, pp. 21-25.
Liu Y.A., Zhang Y., & Zhao R.Z. The art of waterscape in classical Chinese gardens and modern waterscape design. Art World, 2012, no. 2, pp. 104-104.
Hu Jiguang. On water and waterscape in gardens. Shanxi Architecture, 2007, no. 33(14), pp. 350-351.
Yuan Xueqin. The culture of water features in Chinese gardens. Modern Horticulture, 2012, no. (6), pp. 109-109.
Dai Chunning. Exploration of ecological waterscape design in urban gardens. A View of Fine Arts, 2008, no. (12), pp. 127-127.
Shen Jinqi. The influence of traditional garden waterscape on modern waterscape design. Art Science and Technology, 2012, no. 3, pp. 114-115.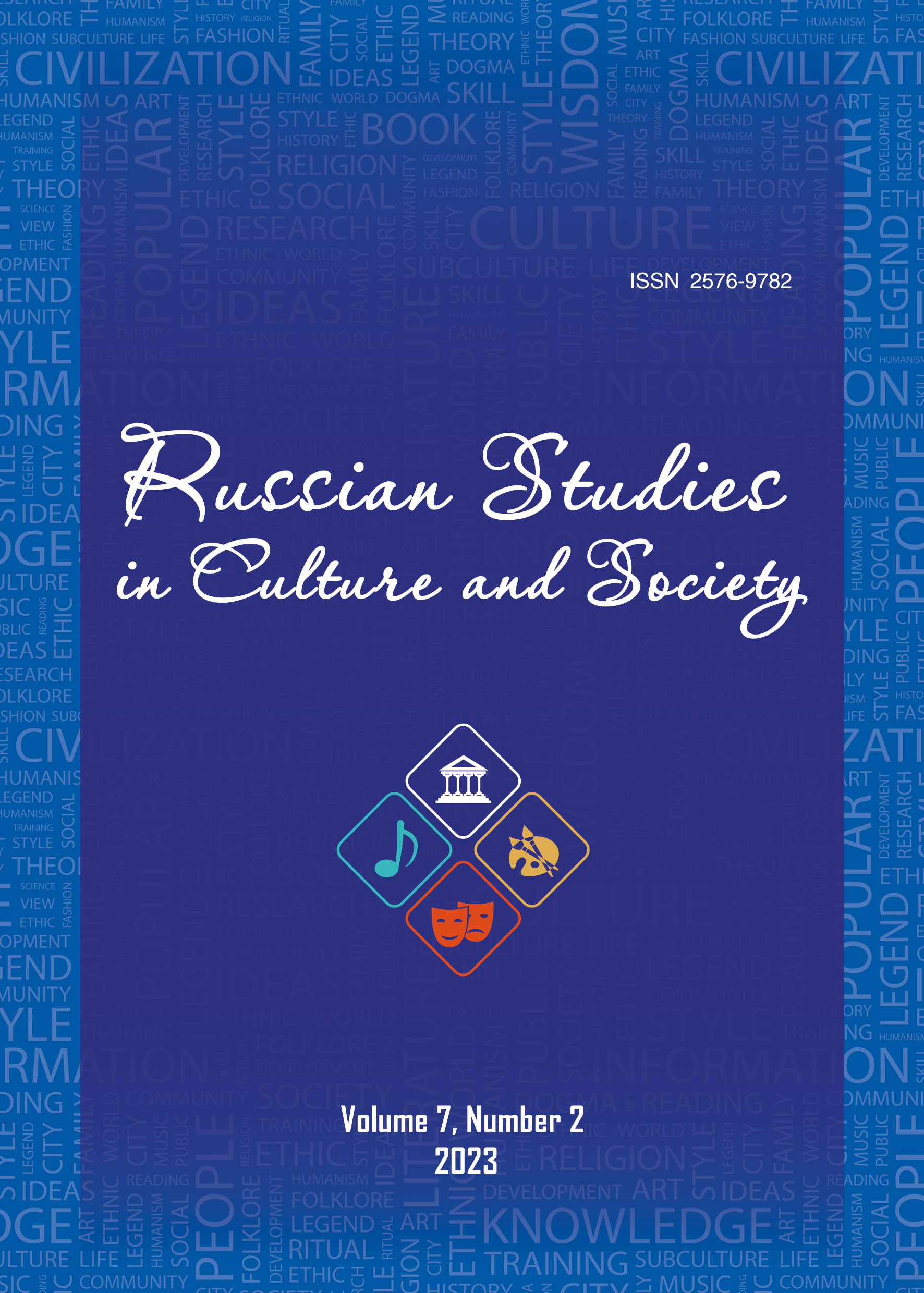 Как цитировать
Zixuan, Y. (2023). INTEGRATION OF TRADITIONAL CULTURE AND MODERN TECHNOLOGY: AN EXPLORATION OF THE OPTIMIZATION OF CULTURAL ELEMENTS AND WATER SELF-PURIFICATION SYSTEMS IN THE TRADITIONAL CHINESE WATERSCAPE DESIGN. Russian Studies in Culture and Society, 7(2), 67-77. https://doi.org/10.12731/2576-9782-2023-2-67-77
Раздел
Оригинальные статьи
Copyright (c) 2023 Yue Zixuan
Это произведение доступно по лицензии Creative Commons «Attribution-NonCommercial-NoDerivatives» («Атрибуция — Некоммерческое использование — Без производных произведений») 4.0 Всемирная.